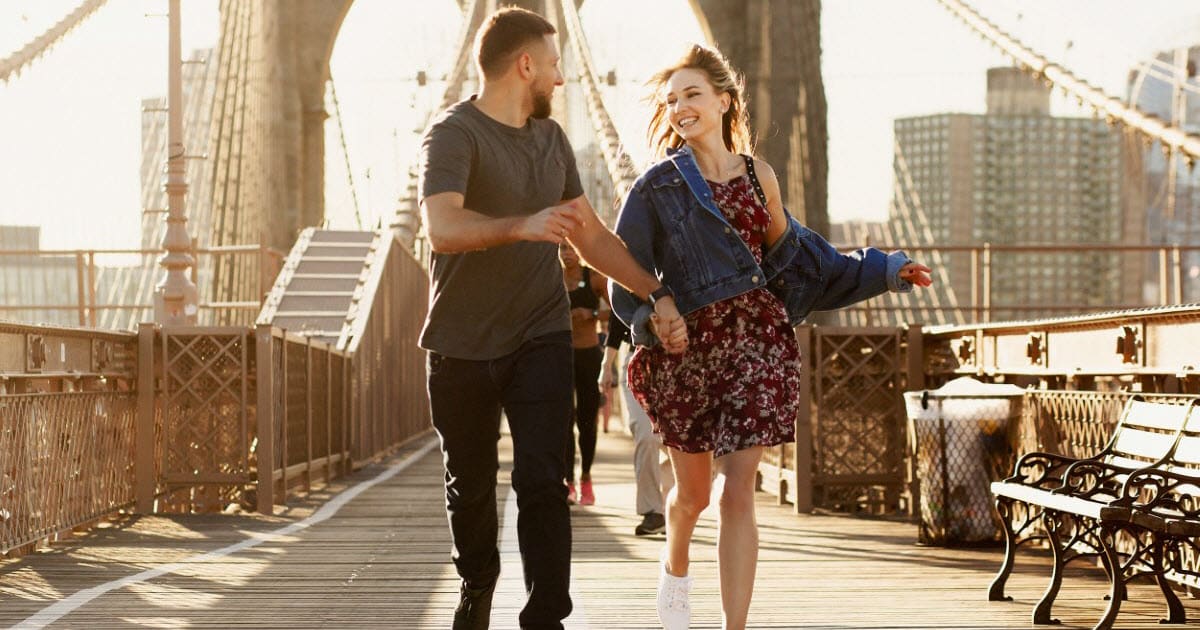 New York City needs no introduction. Big, vibrant, and over-the-top, the "Big Apple" is the beating heart of the Northeast United States. The backdrop for many famous movies, art, and stories, NYC is one concrete jungle that should be one everyone's bucket list!  Keep reading to discover my exciting 2 day New York itinerary perfect for any couple's getaway.
While just two days in the city may sound crazy since there are so many things to do, it is definitely possible to see many of NYC's major sites and attractions. You will just need a good pair of shoes and a sense of adventure. Let's get started!
Getting Around New York City
New York City, and especially Manhattan, uses a grid system. It is fairly easy to maneuver and find places based on this. Depending on how much you want to walk and how much time you have, walking around the city is very doable! 

However, if you are looking to get places at a faster rate or are not too keen on walking long distances, the New York Subway System is going to be for you.
As always, if neither walking nor the subway is going to get you where you need to go on time, there are always taxi and rideshare systems operable from the streets or on your phone. 
Where to Stay in New York?
New York City is split into five boroughs with their distinct neighborhoods; Manhattan, Brooklyn, Queens, the Bronx, and Staten Island.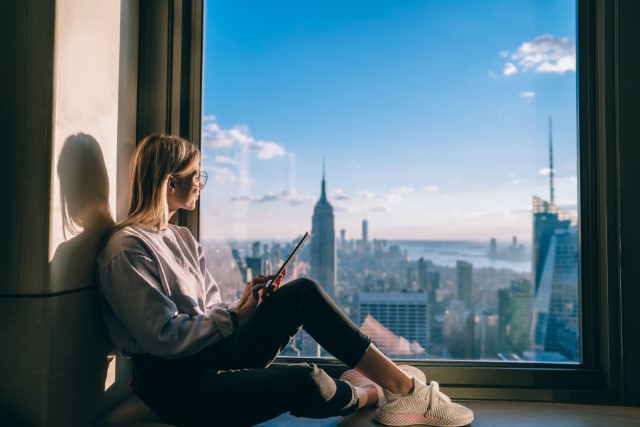 Each neighborhood is unique in its own way, catering to different crowds and experiences. However, for two days in New York City, it is recommended that you choose a hotel in Manhattan. This will place you within convenient distances of many of the major attractions in New York.
Here are some of the recommended places to stay in Manhattan:
ItineraryFrog.com is reader supported. If you make a purchase after clicking a link, I may earn a commission at no additional cost to you.
Day 1
If taking the subway, hop off at the Rockefeller center station to get your first epic day in New York City started! 

Rockefeller Center
Located in the heart of Midtown, it is almost impossible to make a trip to New York City without visiting the Rockefeller Center.
From seeing the New York City skyline at the "Top of the Rock", witnessing a late show, or taking in the Christmas magic during the wintertime, this is an excellent place to start your New York City Adventure. 
Shop on 5th Avenue
Delight the shopper in your by perusing some of the highest-end fashion stores in the world.

Home to famous stores such as Tiffany & Co and Bergdorf Goodman, indulge yourself in a fun and leisurely shopping trip on this famous street! Even if it's a bit too rich for your blood, you can spend a great afternoon window shopping.
Lunch at the Plaza Hotel
The Plaza is one of the most iconic hotels in all of New York City.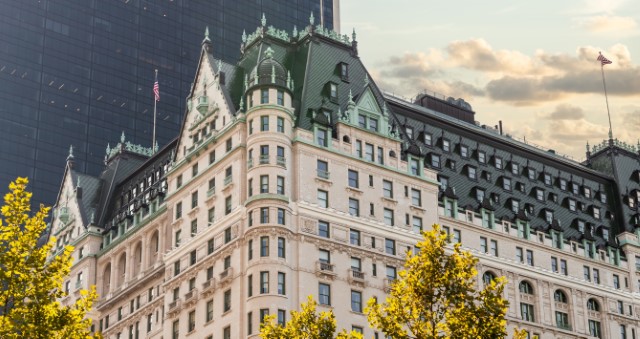 Nestled on the edge of Central Park, one of the most famous activities to do here is attend afternoon tea. Have a traditional English lunch in the exquisite Palm Court. Make sure to take in the architecture while you're there.
If that is not "your cup of tea", head downstairs to the food court for a taste of something different! 
Central Park
Escape the hustle and bustle of the concrete jungle and spend some time strolling through Central Park.

This large plot of green space situated in the heart of the city is an iconic public park enjoyed by tourists and locals alike. It's also a location in many Hollywood productions!
From the lakes and open meadows to the picturesque bridges and excellent people watching, Central Park has it all.
Times Square
Times Square during the day is quite the sight to see, but it will truly come to life at night. With its dazzling lights, brilliant displays, and crowded corners, there is action everywhere you look!

Do some shopping, watch a street performance, and grab a bite to eat at Havana Central as you take in all that Times Square has to offer. 
Broadway Show
New York City's Broadway is the epicenter of theater in America and is renowned around the globe.
With more than 41 theaters showcasing hundreds of different shows, there is sure to be a performance that awes and inspires you.
It is best to purchase tickets ahead of time as many sell out, but there are ticket booths around Times Square where last-minute tickets to shows may be available. 
Day 2
Take the Metro to the World Trade Center stop.
Upon exiting the subway, you will be inside of Occulus, a piece of architectural genius that is fascinating to explore.
This is a great place to shop and grab a bite to eat before hitting the streets just outside the doors. 
9/11 Memorial and Museum
Right outside the doors is the old location of the Twin Towers. Memorials to commemorate the events of September 11, 2001 have been constructed at the old World Trade Center location.

You will not only learn about the events of that day, but also what led to those fateful events and what occurred after. This is one museum every American should visit. 
St Paul's Cathedral to the Brooklyn Bridge
Enjoy a nice walk through downtown New York one your way to the Brooklyn Bridge. Tour St. Paul's Cathedral before catching your first glimpse of the iconic bridge.

One of the most popular tourist attractions, many people choose to walk across this famous bridge that connects Manhattan with its neighboring borough of Brooklyn. 
Explore Lower Manhattan
From the Brooklyn Bridge, walk through Wall Street towards Battery Park.
Take a picture at the famous Charging Bull statue on the way! Instead of spending a lot of your short period of time in line and on a boat to go to Ellis Island, view Lady Liberty from the Statue of Liberty viewpoint inside of Battery Park.
Also while there, enjoy the quiet, peaceful atmosphere and ride the glass carousel. Stop at a food truck for some dinner as well! 
Final Thoughts: 2-Day New York Itinerary
So, now you know that a 2-day trip to New York City is the perfect couple's getaway! Use the itinerary I've provided here to guide you during your explorations.