As the nation's capital, Washington D.C. is home to magnificent monuments, current government facilities, and a boat-load of history. But history isn't all that awaits your family, as you're sure to leave with a belly full of award-winning food, unique experiences, and a souvenir or two. Pack your best walking shoes and a trusty camera to take on this 4-day itinerary, Washington DC.
ItineraryFrog.com is reader supported. If you make a purchase after clicking a link, I may earn a commission at no additional cost to you.
Getting Around Washington D.C.
Washington D.C. is a pedestrian-friendly city with many of the main tourist attractions within walking distance of the National Mall.

Walking is an excellent (and cheap!) way to explore the city, and you might even find a few hidden gems along the way! For the sites you want to visit that are not within walking distance, the Metro is D.C.'s subway system and is the next best alternative for easily getting around town. 
While walking and using the Metro are the easiest ways to travel around the city, there are some places that may require a short taxi ride or rideshare. The city offers both Uber and Lyft to make this possible and deliver you to the front door of where you want to go! 
Where to Stay in Washington D.C.?
There is no shortage of places to stay while in Washington D.C. There are a number of hotels for every budget type and desired experience.

When choosing a place to stay, being in convenient distance of a Metro station should be at the top of your list. This will help your family navigate and travel around D.C. easily. Here are some recommendations to consider when choosing your hotel stay. 
ItineraryFrog.com is reader supported. If you make a purchase after clicking a link, I may earn a commission at no additional cost to you.
Day 1
Grab a bite to eat at a cafe near your hotel before heading into the beating heart of downtown D.C. Depending on your hotel location, either walk or use the Metro to travel to the Capitol Buiding.


If using the Metro today, look to get off at one of the following stations: 
The Capitol Building
Start your tour of historic Washington D.C. at one of the city's most important buildings. The Capitol Building houses the current U.S. political offices as well as the House of Representatives and Senate galleries.

Outside of just being political offices, the Capitol contains a fine collection of United States' artwork and stunning architectural displays.
Tours take place every morning, and they're a great educational opportunity for the whole family! 
Tour the National Mall
Step out the front steps of the Capitol Building and right into your next attraction.
Stretching from the Capitol to the Lincoln Memorial, the National Mall is a two-mile long pedestrian promenade that highlights some of the most important historical monuments in all of D.C.

Spend some time strolling through the gardens, historic memorials, and elaborate plazas.
Along the way, you will come across the Washington Memorial, the White House, and the World War II, Vietnam and Korean War Memorials. This is a great location to capture some of those iconic D.C. family photos. 
The Smithsonian National Air and Space Museum
The most popular Smithsonian Museum in Washington D.C. is the Air and Space Museum.

Upon entering the humongous aircraft carrier building, you are greeted with real planes and space capsules hanging high above the floor. As you work your way through the museum, families can participate in hands-on activities and see, and even touch, real artifacts.
The best part is that there is no entry fee! Yes, you get to visit this museum for free. This kid-friendly museum will excite the whole family.
Dinner at Old Ebbitt Grill
Tourists flock to the Old Ebbitt Grill, D.C.'s oldest restaurant originally founded in 1856. This family-friendly establishment offers an assortment of food served in a traditional Victorian atmosphere.
Enjoy this one-of-a-kind dining experience after a long day of walking the National Mall. You've earned it! 
Day 2
Head back to the White House, which you glimpsed on your walk through the National Mall yesterday.
Enjoy a delicious breakfast at the Wicked Waffle, before meeting up outside the White House entrance for your morning tour! 
White House Tour
No trip to Washington D.C. would be complete without visiting the most recognizable house in the entire world, the White House.

Tour the complex to see where the sitting president lives every day and conducts many of their important business meetings. Your guide will take you on an approximately one-hour tour around the complex and through famous rooms like the Oval Office and the library.
Make sure to make reservations for this tour as soon as possible because they sell out months in advance! 
Ford's Theater
A short 15-minute walk from the White House lies one of the most infamous attractions in D.C., Ford's Theater, the site of President Abraham Lincoln's assassination on April 14, 1865.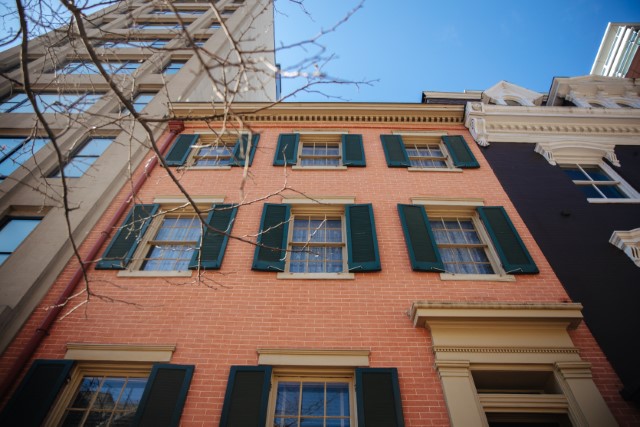 Step back in time as you learn about the events that led up to that fateful night and how Lincoln's assassination affected the United States for decades after. The theater has been maintained to resemble its original atmosphere, and it even still offers live shows on a regular basis.
This is a great place to enjoy an authentic history lesson! A visit to Ford's Theater is an essential part of any 4 day itinerary, Washington DC.
Natural History Museum
Home to the museum featured in the film Night at the Museum, the Natural History Museum is one of the most recognizable and popular museums in all of Washington D.C. Inside, there are more than 126 million human, animal, and plant artifacts from all over the world.

All of the exhibits are organized by animal or habitat types and are interactive and hands-on.
Yet another free museum and experience in Washington D.C., this one will fascinate adults and children alike. 
Dinner at Duke's Counter
After a long day of walking, learning, and exploring, you earned a fabulous meal to fill you back up!
Enjoy a juicy burger at Duke's Counter before heading back to your hotel to relax. 
Day 3
Today will be an early start but will be oh so worth it.
Head to the Potomac River pier by rideshare or taxi to catch your transportation for the day.
Don't worry about grabbing a bite to eat, as breakfast will be served aboard the ship.
Day Cruise to Mount Vernon 
Mount Vernon is one of the most popular day trips from Washington D.C. as it is the original home of the United States' first President, George Washington. This sprawling estate offers a glimpse into what life in the late 1700s would have looked like and gives historical information on George Washington and his family. 

Mount Vernon is situated right on the Potomac River about an hour from downtown D.C. Instead of driving, hop aboard a Spirit Cruise that takes you along the river to the Mount Vernon estate! The cruise operators will arrange all transportation and includes your admission into Mount Vernon.
This is a great way to see Mount Vernon and the Washington D.C. sky and countryside. 
Evening and Dinner in Georgetown
Once you have returned from your day trip to Mount Vernon, grab a taxi and head towards Georgetown. Take the evening to stroll through the bustling streets of the oldest district in D.C. It is a vibrant community that is busting at the seams with upscale shopping, dining, and nightlife.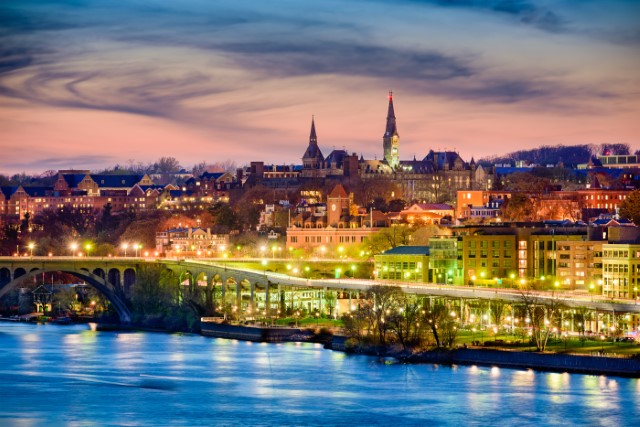 Work your way over to the waterfront to catch a glimpse of the Potomac River, and consider eating dinner at a restaurant that overlooks the water, such as the Farmers Fishers Bakers. 
Day 4
Enjoy breakfast as a family at one of the many popular cafes around the downtown area. Once finished, hop back on the Metro and head towards your next destination.
Look to get off at the Arlington Cemetery station. 
Arlington Cemetery
Walking the grounds of Arlington Cemetery is a truly humbling experience as you walk amongst the marble gravestones of veterans and active-duty military members. The rolling green hills of this 624-acre compound showcases American history and prominent figures such as John F. Kennedy.

Make sure you find your way to the Tomb of the Unknown Soldier to watch the changing of the guard's ceremony that happens every hour. 
While you can certainly explore on your own, booking a tour is a great way to make the most of your visit to this special place.
Add Arlington Cemetery to your 4 day itinerary, Washington DC.
International Spy Museum
Have you ever wondered if you would make a good spy? The International Spy Museum in Washington D.C. is an excellent place to test your spy abilities and your knowledge of espionage!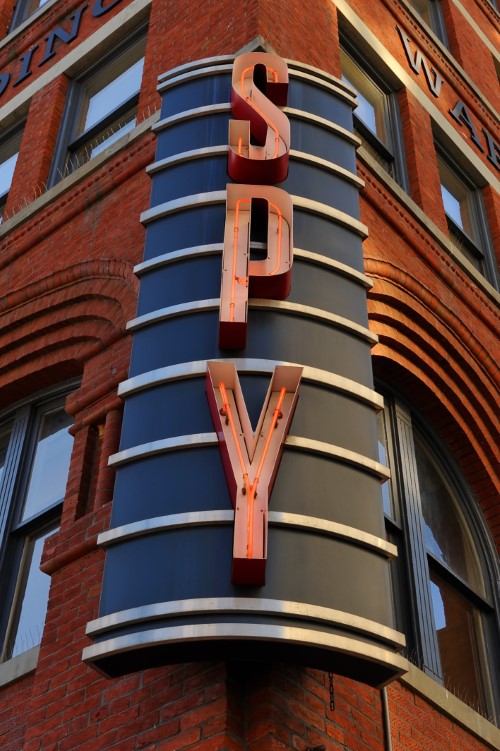 This 5,500 square foot state-of-the-art facility contains interactive spy artifacts and exhibits that are from all over the world. Watch a number of short videos explaining the history of spycraft before testing your hand at a number of puzzles and mind games that will excite the kid in all of us! 
Head to the Airport
After an incredible few fun-filled days in Washington D.C., head back to the airport to catch your evening flight home.

Final Thoughts: 4-Day Itinerary in Washington DC
Washington DC is full of exciting and educational attractions. It's hard to narrow down the must-see sites into four days, but if you follow this itinerary, you'll get the most you possibly can out of your trip.
I hope you enjoyed learning about this 4-day itinerary, Washington DC.