London is one of the most iconic and historic cities in the world. It is known for its breathtaking architecture, such as Big Ben and The London Eye, as well as being rich with historic and cultural attractions. With so much to see and experience, it can be difficult to take in everything London has to offer in a fairly short amount of time. That is why I put together this 3-day itinerary in London.
This London itinerary includes the most popular tourist attractions in London, making sure to include enough variety to cater to different interests. From purchasing the plane tickets to sightseeing, this itinerary will walk you through a memorable London adventure.
You can also make any adjustments necessary to fit your budget, schedule, and anything else needed to ensure this trip is best suited to your needs.
London Day 1
The first step before embarking on your London trip is to purchase the plane tickets and plan accommodations. There are multiple airports across the United States that offer direct flights to London, and the city has a wide selection of hotels available for any budget.

Purchasing Plane Tickets
The main airports in the United States that have direct flights to London include:
Atlanta, GA
Los Angeles and San Francisco, CA
Chicago, IL
Boston, MA
Orlando, FL
Dallas and Houston, TX
There are many others too, so take your time doing research to find the one closest to you. The price of direct flight tickets to London varies by airline. However, the high-end costs about $600 round trip, while the lower end is around $200 round trip.
If you don't mind having a layover or transferring flights, round-trip tickets will be much less expensive. They will then cost around $100, sometimes even less if you know where to look or you apply travel points. If you scour the internet and each airline you can, you'll likely find a good deal.
ItineraryFrog.com is reader supported. If you make a purchase after clicking a link, I may earn a commission at no additional cost to you.
Best Hotels in London For Any Budget
Hotels in London can be relatively expensive. It can be difficult (but not impossible) to find an affordable place to stay.
There are multiple areas around London that are home to multiple hotels, hostels, and bed and breakfasts. The most common areas that tourists stay in are:
Hyde Park
Covent Garden
Trafalgar Square
Piccadilly Circus
St. Paul's Cathedral
Victoria Station
The average price for a hotel in London is around 90 pounds ($102 USD) a night. So, it would cost about $300 for you to stay in London for 3 days.
Hostels are much cheaper, at about 15 pounds ($17.20 USD) a night, for a total of about $50 for 3 days.
Searching the internet for good deals before you book a hotel or hostel is a good way to find any discounts to fit your budget. If you do your research, you can strike the right balance between cost and comfort.
ItineraryFrog.com is reader supported. If you make a purchase after clicking a link, I may earn a commission at no additional cost to you.
Breakfast at Terry's Cafe
What better way to start off your London vacation than by having a traditional English breakfast? The historic meal includes eggs, bacon, fried mushrooms, grilled tomatoes, sausage, baked beans, hash browns, and toast.

There are multiple restaurants throughout London that serve this traditional meal, but the locals agree that Terry's Cafe does it the best.
Considered a British institution, Terry's Cafe was established in London in 1982.
The founder, Terry, was originally a butcher. He opened Terry's Cafe with the mission of producing the most high-quality home cooking in London.
His son, Austin, now runs the cafe with the same standards and values as his father. There is nowhere better to kick off your London vacation than with a traditional meal in a local institution.
Sightseeing and Tourist Options
Once you're done with your traditional English breakfast, the first day of sightseeing is filled with living British history. A great way to walk off such a hearty meal is by exploring Kensington Gardens and Hyde Park.
Hyde Park and Kensington Gardens
Just a few miles northwest of Buckingham Palace, Hyde Park and Kensington Gardens feature beautiful foliage and greenery. They're both free for tourists to walk around and explore.

It was originally a plot of land for Henry VIII to roam. However, the 350 acres of land are now open to the public free of charge. There are multiple biking and walking paths to choose from, along with a variety of attractions along the way.
For example, there is a memorial fountain and playground dedicated to the late Princess Diana of Wales. Swans frequently swim across the Serpentine Lake, and there is a famous site for speakers and debates known as Speaker's Corner.
Hyde Park also has tennis courts, a horse-riding arena, and football pitches for the athletically inclined. The gardens take about an hour or two to fully explore. You can wander around on your own or take a guided tour.
Buckingham Palace
While you're in the area, a stop by Buckingham Palace is an absolute must. It's open for tours from July to October.

The tours include a viewing of the 19 State Rooms where the royal family hosts guests for official affairs. They also include the Throne Room and a collection of traditional English and French furniture and art pieces.
Tours of the palace also take about two hours. They range in price depending on the attractions included and the length of time. Fortunately, there are multiple tours to choose from. Select the best one for you based on your budget and what you want to see.
Westminster Abbey
The next stop on your historical tour is the famous Westminster Abbey. Originally built during the Middle Ages, it's the site of some of the most famous weddings and coronations in British history.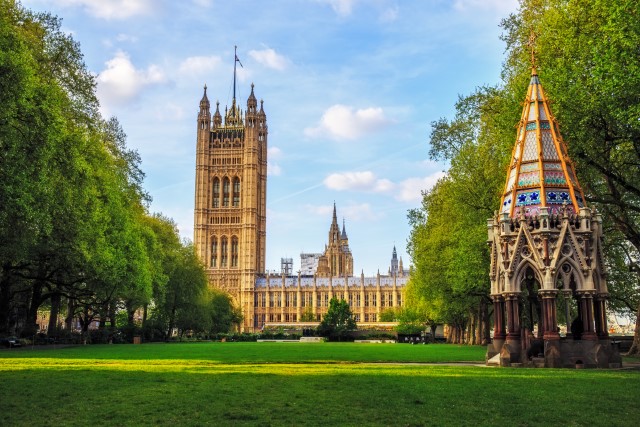 Because of its popularity, the Abbey is usually packed with tourists and locals each day. To keep crowds under control, the staff also keeps people moving through the Abbey quickly.
It's recommended that you do some research into what you want to see beforehand so you can get to the most important things.
For example, if you are a British royalty buff, you might want to make sure you see the tombs of Mary Tudor (also known as Bloody Mary) and Elizabeth the 1st.
Want to wander the Abbey at your own pace? There are plenty of multimedia guides available with the price of admission to guide you through the most important historical elements.
You can also take a guided tour and see some locations that aren't open to the public, such as the tomb of Saint Edward. The general admission price is $27 USD, and guided tours cost $14 USD on top of that.
National Gallery
The last sightseeing stop for the day is the National Gallery in Trafalgar Square. The inside is famous for having a labyrinth of hallways to navigate through, so a color-coded map is definitely a necessity. 

The museum has a collection of art from the 13th to early 20th centuries, primarily in the traditional Western European style but there are also some Italian Renaissance and French Impressionist works included.
Some of the most famous paintings housed in this gallery are Von Gogh's "Sunflowers", Botticelli's "Venus and Mars", and Rembrandt's "Self-portrait at the Age of 34".
The museum has free admission, so you can wander at your own pace or take a guided tour. Whether you're an art enthusiast or not, this museum is a must-see for British sightseeing.
Lunch in Piccadilly Circus
While you're wandering through some of the most famous historic sites London has to offer, Piccadilly Circus is the perfect place to stop for lunch.

Commonly compared to Times Square in New York City, Piccadilly Circus is a location in London where five roads meet. Piccadilly Circus is a significant transportation hub.
It's also home to a variety of restaurants that serve multiple traditional British dishes.
Whether it's bangers (sausages) and mash (mashed potatoes) or fish and chips (fries), Piccadilly Circus has something for everyone. The hub is also a great spot to experience the nightlife of London, such as popular clubs and bars.
With so many restaurants to try, it's a one-stop shop for delicious and traditional British cuisine.
Dinner at Harwood Arms
When the day is done, finishing it off with a traditional British roast dinner is a must. A typical roast dinner includes roasted meat (usually lamb, chicken, gammon, or beef), vegetables, and crispy roasted potatoes.

The meal is also referred to as a "Sunday Lunch," a traditional meal with British families.
London has multiple different locations that serve a roast dinner, but the absolute favorite among the locals is Harwood Arms.
This restaurant focuses on high-quality ingredients and has a rooftop garden and the freshest meat on the market. Harwood Arms is the best place in London to get a delicious roast dinner.
They have a three-course meal available for 65 pounds ($75 USD) or a two-course meal for 50 pounds ($57 USD), along with a premium wine list and pairing suggestions. Because of its popularity, it is recommended that you make reservations well in advance.
Evening Entertainment Options
If you're looking for some evening entertainment options after dinner, heading back to Piccadilly Circus is a great option.
The area has a variety of clubs and bars to choose from, such as Tiger Tiger London and Bar Rumba. There is something for everyone down at Piccadilly Circus, so it's definitely worth exploring once it gets dark.
If you're looking for something more cultural, the West End of London always has a variety of shows running.
This area of the city gives Broadway down in New York some serious competition and is home to some of the most famous theaters in the world.
From the famous Globe Theater where Shakespeare produced famous plays, to the Royal Opera house which is one of the most prestigious theatres in the world, the West End is a cultural hot spot.
There are always multiple different types of shows running, such as live musicals, plays, and artistic performances. It's recommended to book tickets well in advance since shows tend to sell out fast, but the experience is definitely worth it.
London Day 2
Your exploration of the historic city of London continues on Day 2 with some tours of some of the most iconic buildings in history.
In addition to the breathtaking architecture, each of these locations is rich with London history, both the good and the bad.

Breakfast at The Diamond Jubilee Tea Salon
Going to London and not having a traditional English tea is like not singing the well-known nursery rhyme as you pass the London Bridge.
The culture of tea in England dates back to the 17th century, and while the transition is fading due to an influx of modernity, there are a few tea houses in London striving to keep it alive.
Traditional teas always include scones with clotted cream, a few sandwiches, and multiple types of tea, so they can work for breakfast and brunch.
There are plenty of popular tea houses in London, but one of the most popular is The Diamond Jubilee Tea Salon in Piccadilly Circus.
Founded in the 1920s and going strong for over 300 years, this quaint tea salon offers a variety of breakfast/brunch options and tea options to choose from, all at reasonable prices.
The shop also sells tea packed in tin containers, so you can purchase some as a souvenir or as a gift. The staff will also teach you some of the history beyond tea culture and etiquette, as well as some rules for how to properly enjoy a traditional tea time.
It's recommended to book a table beforehand since seats fill up quickly.
Sightseeing and Tourist Options
After your traditional tea, you will continue to explore centuries-old traditions by first visiting the British Museum. The museum is an architectural sight to behold, both inside and out, but it also houses over 80,000 of the world's most notable antiques.
Ranging from ancient Mesopotamian objects to Parthenon sculptures, there is something for everyone to enjoy at this museum.
And what's more, it's free to enter, so you can wander around by yourself or pay about 14 pounds ($20 USD) to have a guided tour. 
While British history is full of life, it also unfortunately has a dark side. The one piece of architecture that exemplifies that side of the country's history is The Tower of London.

While it's primarily known for the Crown Jewels exhibit, which displays the royal jewels of the monarchy family, it's also one of the most infamous prisons in the world.
There are multiple exhibits that display and discuss all of the tragedies that occurred here. From the War of the Roses and Henry VI's murder in 1471 to the beheading of three of Henry VIII's wives, a plethora of interesting but nonetheless frightening history took place here.
In fact, there's a legend surrounding the six ravens that supposedly guard the Tower. It says that if they ever leave, the tower will fall, and the ravens are still there to this day.
Right across from the tower is the last tourist attraction for the day, the equally famous Tower Bridge. Better known as the London Bridge because of the deceptively dark nursery rhyme about it, Tower Bridge offers a stunning view of the city from 137 feet above the Thames River.
From there, you can see even more famous architecture, such as The London Eye and Big Ben, which you will also be visiting on your last day.
Lunch at Covent Garden
While you're walking through London's most historical architecture, you can stop at Covent Garden for lunch and for some souvenir shopping. The entire area has a plethora of different restaurants, cocktail lounges, indie market halls, and souvenir shops to choose from.
One of the most popular restaurants there is The Barbary, which serves delicious Mediterranean and Middle Eastern food. Some other popular places include Ave Mario (Italian cuisine), The Coral Pearl (British cuisine), and Petersham Nurseries (a garden cafe).
While you're in the area, don't forget to stop at Apple Market and Neal's Yard. Both stops are home to multiple quaint souvenir shops where you can purchase unique gifts and snap some unique photos.
Neal's Yard is especially picturesque, with colorful buildings and unique local art.
Dinner at Leicester Square
Another neighborhood with popular restaurants for dinner is Leicester Square. Another popular entertainment hub, Leicester Square also has a variety of restaurants to choose from, but the most popular is Joshua's Tavern.

The tavern was inspired by Joshua Reynolds, an artist from the 18th century and former Leicester Square resident. While they only serve small plates and gin/beer selections along with them, you can order and try as many as you want to fill up.
The tavern also has live music every night, making it a great place to relax, unwind, and get some delicious bites to eat.
Evening Entertainment Options
If you find yourself wanting some more entertainment after dinner, you're already in a perfect spot to do so. Leicester Square has multiple popular clubs to choose from, ranging from dance clubs and bars to jazz clubs.
Since all of them are so close together, you could visit multiple in one night to get the most out of the area. If you're looking for something tamer, heading back to the Tower Bridge for a view of the city at night is highly recommended.
The Tower itself closes at 6 PM each day, but visitors can walk along the bridge well into the night. The bridge underneath the walkway also lifts up every few hours, so you can watch ships pass right underneath you with the walking bridge's glass floor.
It's an amazing photo opportunity and a great way to relax after a packed day.
London Day 3
Your last day in London will consist of seeing more of the most popular attractions and seeing as much of the city as you can.

Even though it's your final day in a city that would take weeks to fully explore, you can still make the most of the final moments of this incredible experience.
Breakfast at The Wolesley
You'll start the day off feeling like royalty by having breakfast at The Wolesley's. Frequented by celebrities and locals alike, this restaurant appears very fancy, but it's actually very affordable.
They have a wide selection of delicious breakfast dishes for inexpensive prices. But their most famous dish is an eggs benedict for only 9.75 pounds a plate ($11 USD).
Because of its popularity, you should make a reservation ahead of time. You never know which celebrity you might spot while enjoying your eggs benedict in their lavish dining room.
Sightseeing and Tourist Options
Don't leave London without seeing the iconic Big Ben in all of its giant clock glory. While its official name is now the Elizabeth Tower, after being renamed in 2012 to honor Queen Elizabeth II's Diamond Jubilee, locals still call it Big Ben.

The exact reason behind its name is a bit of a mystery. Some say it was named after a Welsh civil engineer, while others say it was named after a 19th-century heavyweight boxing champion.
Regardless of its name, the large clock tower is a site to behold both inside and outside. The staff does allow people to walk up it, but make sure you have plenty of time and water to climb 334 spiral steps.
If you would rather not make the climb, observing it from the outside and listening to the chimes is also a great way to experience the famous landmark.
Another famous landmark that's a must-see in the city is The London Eye, one of the largest ferris wheels in the world. It's located on the River Thames and is famous for delivering spectacular views of the city, both during the day and at night.
It's over 400 feet high at its peak, so you'll get a 360-degree view of the surrounding skyline. Be aware, however, that lines are usually very long, so you might have to wait a few hours in order to experience the Ferris wheel.
Last but not least, taking a guided bus or river tour is one of the best ways to see as much of the city as possible in a short amount of time.
There are multiple double decker bus and river tours that you can book along multiple different routes, all of which include stops at London's top landmarks. If there's one last photo spot you want to swing by, a guided bus or river tour is the most efficient and fun way to do so.
Lunch at Borough Market
Borough Market is a great spot to take a break from climbing Big Ben and exploring the city via bus or boat. The market itself dates back to the 12th century and is still one of London's most popular foodie destinations.

Each shop uses high-quality ingredients and has a variety of options, from fresh baked goods to recently caught seafood. Many of the food stands also serve their food so you can conveniently carry it.
So while you're waiting to ride The London Eye or riding around on an iconic double-decker bus, you can munch on as many different types of dishes as you want.
Dinner at Bermondsey Street
Dinner at Bermondsey Street is the best way to finish off your last day in London with a bang. A popular foodie destination, Bermondsey Street is home to some of the trendiest up-and-coming London restaurants.
Some of the most popular restaurants there include Pique-Nique, Casse-Croute, Matby St. Market, and Trivet, which was just awarded a Michelin star.
Evening Entertainment Options
If you want to squeeze a little more tourism out of London, check out the night tours on the River Thames or on a double-decker bus tour. So if there were multiple tours around the city you wanted to see, you can do one during the day and one at night.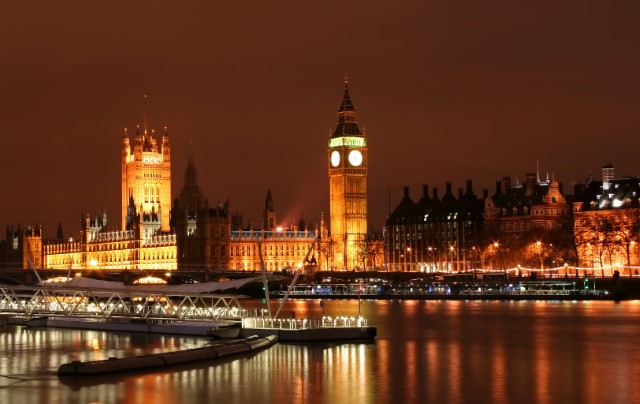 Your last night in London is also a great time to get in some last-minute souvenir shopping. There are plenty of shops around the city that are open late from Monday to Saturday, such as the Westfield Stratford and Westfield White city districts.
Final Thoughts: 3-Day Itinerary London
To say London is a big city is a massive understatement! There's a lot to see and do. But with this flexible three-day itinerary, you hit the most important spots. You'll be able to see the most iconic and important areas of London, and ensure there is something for every interest and budget.