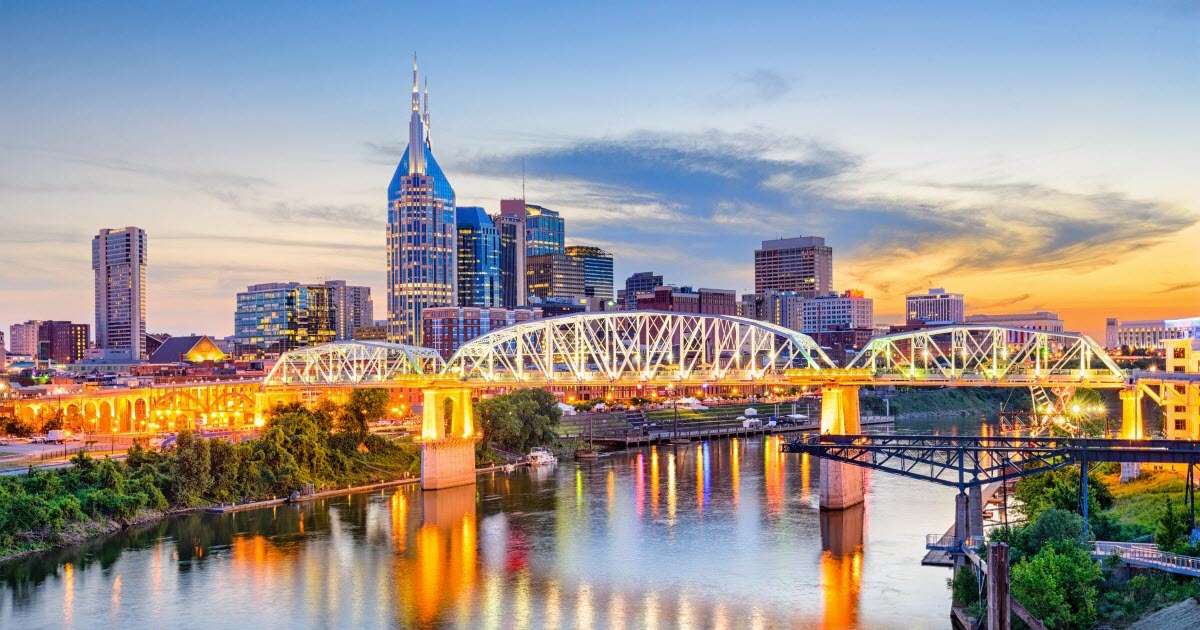 Nashville is a popular city to visit for multiple reasons, from its history of country music to the picturesque scenery. This city is home to a plethora of famous bars and restaurants, music venues, and iconic pieces of music history. While there are a significant number of tourist spots centered around music, Nashville also offers multiple different activities and tours catering to a variety of interests. Keep reading to find my exciting 3-day Nashville itinerary!
It will walk you through every step of an ideal trip to Nashville, from purchasing the plane tickets to travel tips and tricks. You can also make different arrangements as needed to fit your schedule and budget, while still visiting some of the most popular tourist spots.
Getting To Nashville
Do you live in Tennessee? You might decide to drive to Nashville. If you live across the country, you'll probably fly.
If you're going to fly, you should plan on landing at Nashville International Airport. It's also known as Berry Field Nashville (BNA).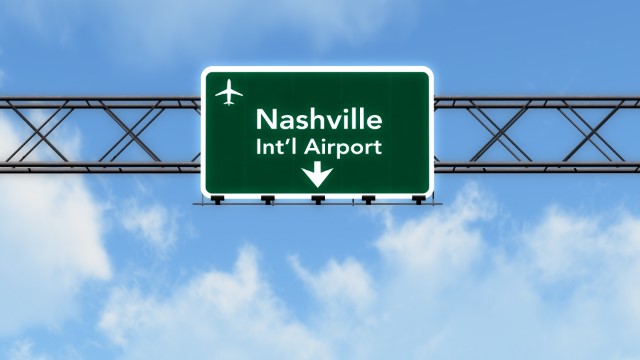 This airport is located only about twenty minutes from Downtown Nashville, a hive of popular hotels, restaurants, and tourist attractions.
Do you live closer to the west coast? You can expect round trip tickets to cost between $400 and $500 dollars. If you are closer to the east coast, round trip tickets will be around $250 to $300.
These tickets usually include layovers. There aren't many nonstop flights, so plan and budget accordingly.
ItineraryFrog.com is reader supported. If you make a purchase after clicking a link, I may earn a commission at no additional cost to you.
If you're driving to Nashville, you'll appreciate that the majority of major interstates will also take you to Downtown Nashville. Just make sure to budget for gas, road snacks, and any other road trip expenses, and plan for however long the drive will be.
Best Places to Stay in Nashville For Any Budget
Downtown Nashville offers a wide variety of famous hotels.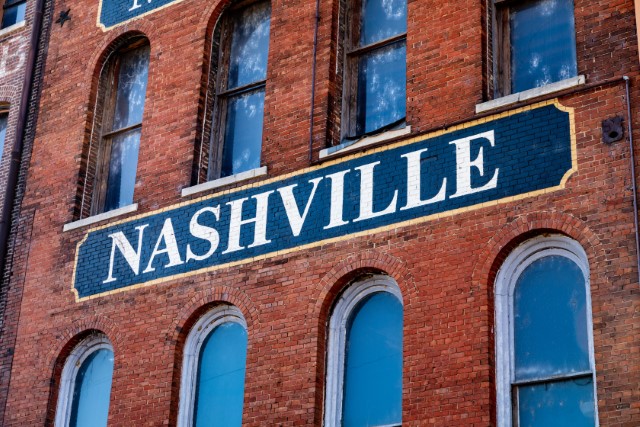 Two of these are the Hutton Hotel and Omni Hotel, where many famous celebrities have been spotted. Unfortunately, these hotels are on the pricier side, costing about $200 to $400 a night.
No worries if that's not in your budget. There are plenty of Hilton hotels and Hyatt Place hotels available in Nashville.
Most of them are also located a short drive from Downtown Nashville. You don't have to worry about missing out on the tourist attractions. Do some research on hotel booking sites to see what best fits your budget and schedule.
ItineraryFrog.com is reader supported. If you make a purchase after clicking a link, I may earn a commission at no additional cost to you.
Nashville Day 1
Your first day in Nashville will consist of exploring some of the most famous spots in the city.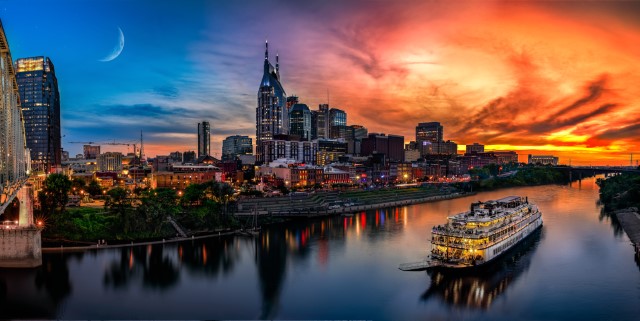 From country star celebrity cafes to legendary bar spots, day 1 will definitely start off with a bang.
Breakfast
Most hotels in Nashville offer a free complimentary breakfast. However, I recommend going to the Bluebird Cafe for breakfast on your first day in the city.
The Bluebird Cafe is a central part of Nashville's television and music history. This restaurant is best known for its frequent appearances in the hit 2012 drama series Nashville.
It was a central spot where signers and songwriters would gather, sing, and have jam sessions with each other. This cafe has hosted some country music stars, including Faith Hill, Trisha Yearwood, and Garth Brooks.
This restaurant is definitely a favorite with country music fans and fans of the television show. It offers great food that everyone enjoys.
Sightseeing and Tourist Options
Now for the fun part: actually exploring Nashville!
The Ryman Auditorium
The Ryman Auditorium on John Lewis Way is the perfect spot for kicking off your Nashville adventures.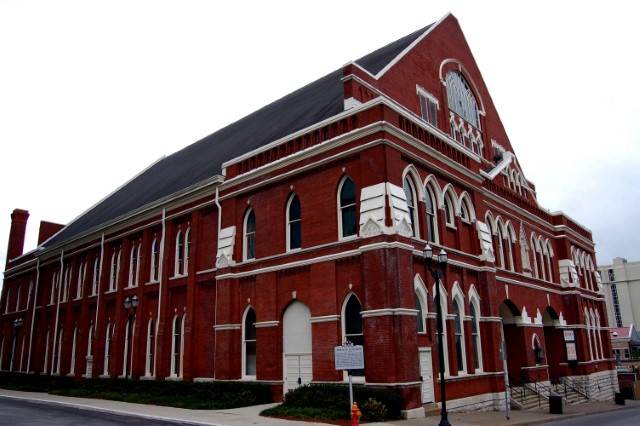 It was once home to the Grand Old Opry, known as the most famous stage on all of country music. That stage was moved to Opryland Drive. It's still a popular tourist spot to this day, and I'll talk about it later in the itinerary.
A tour of the Ryman Auditorium includes a behind the scenes look at Nashville's rich music history. You'll learn why it deserves the title of 'The Home of Country Music".
The tour starts with a historical film titled "Soul of Nashville." This is your chance to learn about the auditorium's role in music history. 
Next, you will explore an exhibit titled "Workin' on a Building." It includes artifacts from the construction of the building and a wider history of it.
Finally, you can record a singing demonstration at the on site recording studio. You can even take it home as a CD.
If historical tours don't pique your interest, but music does, you can still see a live country music show in the auditorium.
Performances include local artists and big industry names like Blake Shelton and Trace Adkins. It's definitely a great way to experience what makes Nashville unique.
Johnny Cash Museum
If you're looking for something that encompasses both music and history, you're in luck! The iconic Johnny Cash Museum is just a short walk from the Ryman auditorium.
Johnny Cash is arguably the most famous country singer in history. That is why it's no surprise that Nashville has an entire museum dedicated to his life and his work as a musician.

It includes the largest collection of Johnny Cash artifacts. These range from handwritten music from The Man in Black himself to famous concert costumes.
The tour covers all aspects of Cash's life. You'll learn about his early life and personal momentos that his living family have denoted.
There are even rumors that the ghost of Johnny Cash still roams the grounds. Maybe you'll even run into an apparition of the famous singer while exploring the museum.
John Seigenthaler Pedestrian Bridge
The last tourist spot on the day 1 roster is the famous John Seigenthaler Pedestrian Bridge. This unique bridge was constructed between1907 and 1909. Howard M. Jones designed it to connect Downtown Nashville to East Nashville.

The architecture of the bridge itself includes four steel trusses and two reinforced concrete trusses. These are the only concrete trusses in any architectural structure in Tennessee.
The bridge takes a little less than an hour to walk from end to end. This is a great location for photos and to see the cityscape.
Food Tour Lunch
In the midst of your Nashville sightseeing, you have to explore all of the delicious food the city has to offer. The best way to do so is by taking a food tour of the city.
These tours are locally guided, and they usually last about three hours. You get to taste a variety of foods from multiple locations around the city.
In the middle of sampling Nashville's famous hot chicken or some homegrown southern barbeque, the tour guide will also give some brief history and insider tips on the locations you're exploring.
There are multiple different food tours to choose from. Pick one that fits your schedule, budget, and food preferences.
Dinner at Tootsie's Orchid Lounge
Once you are done sightseeing for the day and have worked up an appetite, stop in at the famous Tootsie's Orchid Lounge.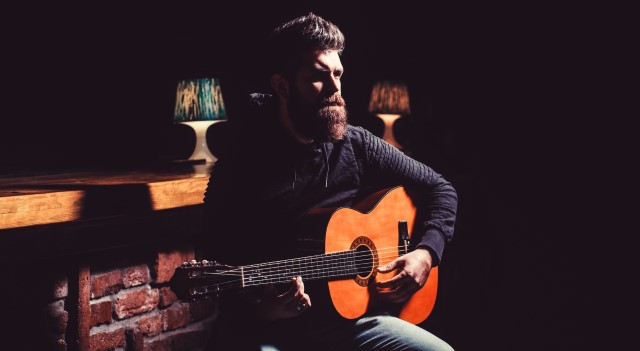 Tootsie's offers delicious food and drinks. It also provides live musical entertainment. This local spot is a famous local honky-tonk bar that has a fun atmosphere that gives you a taste of the local nightlife.
The bar and restaurant has featured some of the best up-and-coming country artists over the years. It has even kicked off the careers of some famous artists such as Patsy Cline and Willie Nelson.
You never know who will be playing that night. As a result, it's a great way to discover some new artists and support local ones.
Evening Entertainment Options
Looking for more music-centered options for evening entertainment? There are plenty of other local bars and music venues you can swing by after Tootsie's.
The best place to find honky-tonk dance bars is on Lower Broadway Street. Lower Broadway is the most famous area for exploring dance halls, music venues, and famous local bars.
Some other famous bars on this Honky-Tonk highway include Legends Corner and Robert's Western World. Legends Corner is one of the best places in Nashville for live country music, and dancing is strongly encouraged.
They have a full calendar of who will be performing and when on their website. Performances range from local artists to famous names.
Robert's Western World used to be one of the most famous steel guitar manufacturers. They were made by two of the most famous steel guitar players ever, Shot Jackson and Buddy Emmons.
The building pays tribute to its history by letting musicians play their famous steel guitars during performances, many of which have been given by historic names in the country music industry.
These days, Roberts Western World is a popular dancing and night spot, with a full bar, restaurant, and live music playing daily. It's the perfect place to dance your first night in Nashville away to lively southern tunes while sampling popular local beers.
Nashville Day 2
Your second day in Nashville will consist of exploring more of the musical history in the city.

There are numerous locations that are home to a rich history of country music, both from back in the day and modern times. And along the way, you'll get to experience the delicious and signature dishes Nashville has to offer.
Breakfast
Visiting one of the local Farmer's Markets is one of the best ways to start your second day in Nashville. They always have a variety of handmade, fresh items available for purchase.
You get to experience locally made food and get a taste of what local Nashville citizens have to offer. It's a great way to experience the more local side of Nashville and take a break from the tourism.
Sightseeing and Tourist Options
After you're done walking around the Farmer's Market, it's time to start your day of exploring Nashville's music history. The first stop is the full scale replica of the Athen's Parthenon. You'll find it right in the southwestern area of Downtown Nashville.

Nashville is often referred to as "The Athens of the South." It makes sense that a replica of the Parthenon was built there in 1897.
It was originally meant to be only a temporary installment for the Tennessee Centennial Exposition. However, it ended up becoming an integral part of Nashville's tourism and city culture.
The outside of the Parthenon looks exactly like the original structure in Greece. The inside also includes replicas of the statues found in the original structure and an impressive art collection to explore.
Locals also highly recommend visiting the building once it gets dark. That is when it's lit up and is a sight to behold.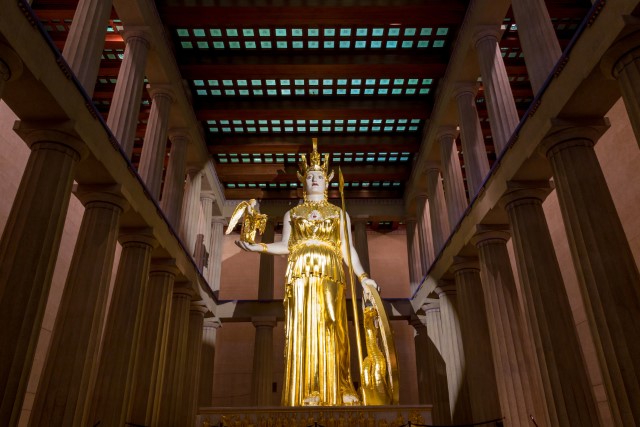 You can explore the outside of the building and the grounds for free. However, admission to get inside or take a tour is $10 for adults and $8 for seniors (62 and older) and children ages four to seventeen.
The next stop on your tour for the day is the Country Music Hall of Fame. As the name indicates, this building pays tribute to the most famous and talented country singers to ever live.
Every country singer in the industry covets a name plaque at this famous establishment. It's a surefire indicator they will go down in country music history.
The Hall includes name plaques of country music greats, such as Reba McEntire and Alan Jackson, all on display for you to walk through.
You can also see musical artifacts like Elvis Presley's pure gold Cadillac limo, famous musician guitars. There are even records that went gold or platinum.
Finally, one of the most famous recording studios in the world is located only a mile southwest of the museum: Studio B. Studio B has heard the recordings of some of the biggest names in country music history, as well as historical figures in the music industry overall.
From Elvis Presley to the Everly Brothers, Studio B is a must stop spot for any and all music lovers. It was first built in 1957. However, it was later renovated to have more of a 70s style.
It costs $45 for adults and $10 for kids for a one-hour guided tour of the Studio. Tours run from 10:30 AM to 2:30 PM. You should schedule a tour in advance since spots usually fill up fast.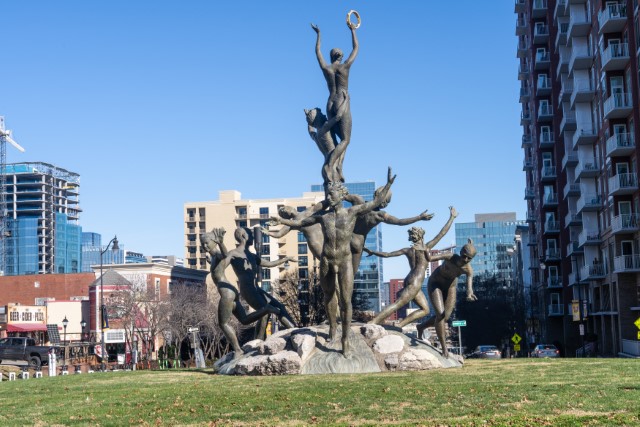 The last stop for Nashville day 2 is walking down Music Row. This famous street is home to a number of recording studios, record labels, and other buildings specific to the music industry.
Studio B is also located in this area. You can start exploring as soon as you're done with the tour. There are also many statues and historical landmarks along the way, which are perfect photo opportunities.
Lunch at Martin's Bar-B-Q Joint
In the midst of your exploration of musical landmarks, you have to stop at Martin's Bar-B-Q Joint for some good old fashioned Nashville barbecue. There are two locations in Nashville.

They are famous for their sampler platters with chicken wings, brisket, and a plethora of other popular barbecue foods. Locals know it's the best barbecue in Nashville. Make sure you stop by for a bite.
Dinner at the Station Inn
Once you're done exploring for the day, cap the evening off with good music and good food. I recommend the Station Inn. While Nashville is known as the home of country music, bluegrass is also a popular subgenre.
This famous inn is located in the Gulch neighborhood of Music City, and it has live bluegrass shows every night. Seating is first come, first serve. Go early so you get a good seat.
The Grand Ole Opry in the Evening
For those who want to keep exploring Nashville's rich music industry, the best evening entertainment option is the Grand Ole Opry.
Even if you aren't a country music fan, you have likely at least heard that name.

The Grand Ole Opry started as a radio show in the 1920s, but it eventually grew into an extremely famous musical institution. With its own theater and talent agency launching the careers of multiple famous country singers, such as Loretta Lynn and Carrie Underwood, a trip to Nashville wouldn't be complete without a visit here.
The Grand Ole Opry House offers tours and performances frequently, so you can schedule to see some of your favorite country artists live and learn some of the history of the building and the institution itself. The Grand Ole Opry House is an essential on your 3-day Nashville itinerary.
Nashville Day 3
Just because this is your last day in Nashville doesn't mean it can't be as jampacked with fun as the others. Since it's your final day in the home of country music, you should definitely make the most of it.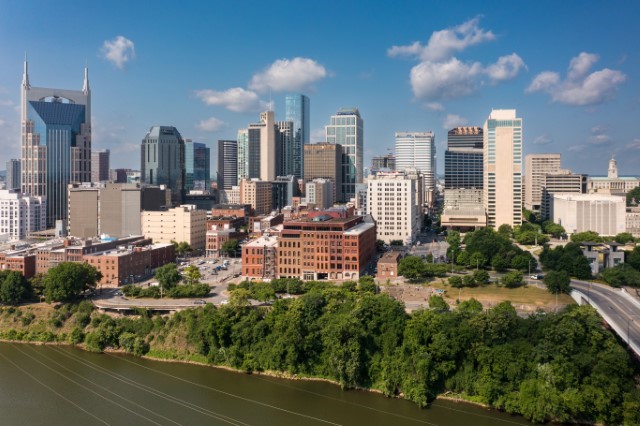 You've spent the last couple of days celebrating and exploring the musical history of Nashville. You should spend the final day enjoying relaxing tourist spots.
Brunch
Your last day in Nashville will start off with a large brunch at one of the many popular brunch spots that Nashville has to offer. For example, The Frothy Monkey serves some of the best coffee in Downtown Nashville, with daily brunch specials to go with it.
If you prefer a little alcohol with your brunch, Lou Nashville is definitely the place to go.
Finally, 417 Union serves up a little history along with tasty brunch options. Head over there at least once during your 3-day Nashville itinerary.
This restaurant also houses an impressive collection of World War 2 and Civil War memorabilia that you can browse while waiting for your meal or on your way out.
Sightseeing and Tourist Options
After finishing your delicious brunch, you can begin your artistic and cultural explorations of Nashville. The morning will start at the Cheekwood Estate and Gardens.

You'll discover gorgeous natural grounds, greenhouses, and an on-site art museum. Nature lovers and artistic individuals alike will enjoy this peaceful refuge in the middle of Downtown Nashville.
The 55 acre Botancial Garden offers a chromatic display of flowers as well as a sculpture trail. The art museum is located in the Georgian-style Cheek family mansion and has a vast array of 19th and 20th century art to observe. It's a wonderful place to start a relaxing day after partying in Nashville.
After visiting the gardens and the art museum, the famous Belle Meade Historic Site and Winery is just a short drive away, southwest of Downtown Nashville. It takes you back in time to the 1800s with a period style house, grounds, and tour guides in 19th-century style outfits.
This plantation witnessed the Civil War up close and personal. There are even bullet holes to prove it. Make time to visit here if you're interested in war history or just want to travel back in time.
Another popular historical art house you can visit is the Belmont Mansion, known as the largest house museum in Nashville.
The house includes an 1850s era look to it, a zoo, an art gallery, and stunning natural grounds and greenhouses to explore. It's also tied to Civil War history. The house offers tours regularly to guide you through the house and the history behind it.

The last stop of the day is at the Frist Art Museum in Downtown Nashville. Housed in a 1930s era style building, this art museum frequently offers new exhibitions for patrons to witness.
You can take a guided tour of the museum or wander around yourself. Tickets are free for anyone under 18, $15 for adults and $10 for seniors or college students (make sure you bring your student ID for the discount!).
Have Lunch at Nashville Hot Chicken
Enjoy a hot chicken lunch at Nashville Hot Chicken. You'll get to learn history while devouring your meal. The origin of the Nashville hot chicken dish is incredibly interesting.

Back in the 1930s, a known womanizer named Thorton Prince was sporting with multiple girlfriends at once. When one of them suspected him of being a cheater, she decided to enact her revenge by putting hot peppers on Prince's fried chicken.
Prince enjoyed the hot chicken much more than the regular variety. He decided to open a fried chicken shack to sell it.
Now, you can try Nashville's famous hot chicken at multiple restaurants throughout the city, such as Prince's Hot Chicken and Hattie B's Hot Chicken.
Dinner at Acme Feed and Seed
Your last night in Nashville will conclude with a delicious dinner at Acme Feed and Seed.
It was originally on old store for animal feed, but it was turned into a live music bar and restaurant over the years. The restaurant is four floors of good music, good food, and good times.
It has nightly live shows from local bands and serves traditional Southern food with a modern twist, along with tasty drinks. It's the perfect place to wrap up an amazing Nashville trip.
Evening Entertainment Options
Want to get a little more out of Nashville? Head to the Pinewood Social for drinks pool parties, and bowling.

They have something for everyone to enjoy there, and its a great place to squeeze in one last night of fun and relaxation in Nashville. This spot certainly deserves its place on your 3-day Nashville itinerary.
You should reserve spots for pool parties or at the bowling alleys quickly, as they fill up fast. But even if you can't reserve a spot, just going for drinks and simply enjoying the views of the city from the building is sure to still be a good time.
Final Thoughts: 3-Day Nashville Itinerary
Nashville has a lot to offer and has something for everyone to enjoy. Whether you're a music fan or a history buff, Nashville has a tourist attraction for you.
Make sure you plan ahead for any reservations for popular tourist attractions if it's somewhere you really want to go. You're sure to have a honky-tonk time in the home of country music.