Experience the Soul of New Orleans During This Authentic 3 Day Trip to The Big Easy
New Orleans, also known as the "Big Easy" for its laid back, simple way of life, is all about having a good time. From an electric music scene to top-notch dining and experiences, there is no shortage of things to do while visiting Louisiana's most eccentric city. In this 3 day itinerary New Orleans is available to explore, discovering the unique flavors and way of life that make this one of America's iconic travel destinations.
While each trip to New Orleans will offer visitors a different unique experience, check out this itinerary for an adventure through the most famous streets like the French Quarter, the swamps of the countryside, and step back in time by visiting a plantation. It will have you craving more and requesting to come back!
Where to Stay in New Orleans
Staying in downtown New Orleans is the prime location for access to food and sightseeing. It's also a great way to ensure easy access to your hotel after a late night on Bourbon Street.

There are many neighborhoods that will offer a different atmosphere for whatever experience you are looking for. Staying in the French Quarter is recommended, as it is located in the center of New Orleans and offers a convenient location to access many of the area's major sites.
However if you're a light sleeper and fear the city's infamous nightlife may keep you up, consider that when choosing a hotel.
We recommend that you make a short list of your must-haves when choosing a place to stay in New Orleans. Do you value convenience or quiet? Would you prefer a historic hotel, or something with all the modern amenities.
Starting your hotel search in this way will allow you to choose the hotel and neighborhood which will match your needs and expectations the best and planning your 3 day itinerary to New Orleans will be off to a great start. 
ItineraryFrog.com is reader supported. If you make a purchase after clicking a link, I may earn a commission at no additional cost to you.
Best Way to Get Around New Orleans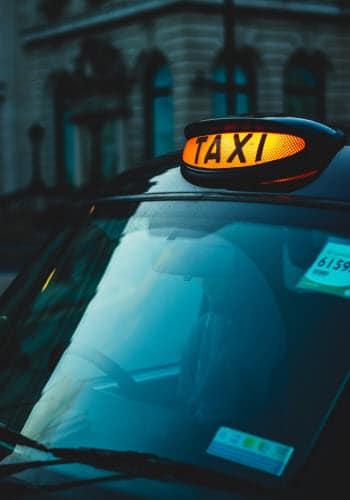 As downtown New Orleans is a relatively small area that is easily accessible by foot, renting a car is unnecessary, and not something we recommend.
Getting around downtown New Orleans is best done by walking or by taking a cab or booking a short Uber ride.
Many of the tours and attractions listed in this 3 day New Orleans itinerary are located within an hour of the city, and most offer transportation from a variety of hotels and locations for their guests (check this out when choosing a hotel, as it is a good way to save money on local transportation and stretch your budget.
If you decide to forgo a tour while visiting New Orleans for 3 days, then a car may be your best option for the final day of your trip, when you'll be visiting Oak Alley plantation. 
ItineraryFrog.com is reader supported. If you make a purchase after clicking a link, I may earn a commission at no additional cost to you.
Day 1: Exploring Downtown New Orleans
On the first day of your 3 day trip to the Big Easy, you'll start with a classic New Orleans breakfast, tour downtown sites on foot, and finish the night in memorable fashion aboard a river dinner jazz cruise.
Cafe du Monde

If you have never had a beignet, then you are in for a real treat when you start your trip with a visit to Cafe du Monde for breakfast.
If you have had a beignet, then you are still in for a real treat!
These classic New Orleans powdered doughnuts are exquisite and are famous around the country. Pair it with a cafe au lait (coffee with milk) for the perfect fuel before a big day venturing around the city of New Orleans on foot.
You just might find yourself working your way back to Cafe du Monde a few more times while in New Orleans, and buying a dozen for the plane ride home!
Explore Downtown New Orleans
Spend your first day getting lost in New Orleans and exploring it on foot. Downtown New Orleans consists of multiple neighborhoods, each having their own unique style, architecture, and nightlife. 
The French Quarter
The most recognizable area in all of New Orleans is the French Quarter.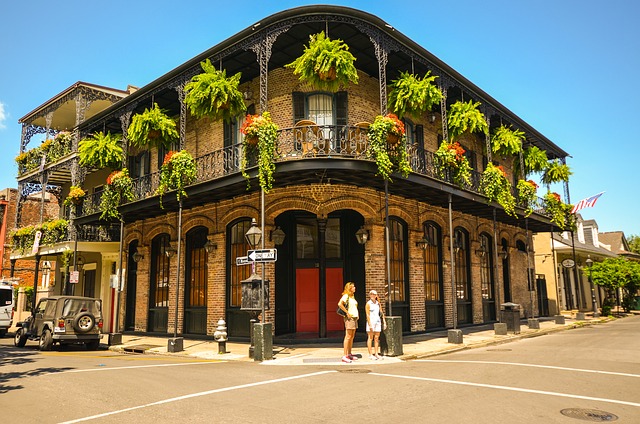 This New Orleans neighborhood will make you feel as if you have stepped back in time as you are immersed in historic architecture, traditional music, and world-renowned food.
Jackson Square
Jackson Square is the historic central plaza of New Orleans that was named after General Andrew Jackson.

Featuring the iconic St. Louis Cathedral and located steps away from the Mississippi River, this plaza is a hub of street performers, gardens and live music performances. 
The French Market
This open-air building is home to a number of vendors selling trinkets, souvenirs, and food. This is a great place to do some shopping and grab a bite to eat for lunch! 
New Orleans Ghost Tour
New Orleans is steeped in a history of voodoo and magic. Taking a ghost tour is a beloved and fun activity that will take you on a unique trek throughout the city with a focus on the supernatural! 
Visit a Cemetery in New Orleans

Similar to the ghost tours, visiting a cemetery is a very famous thing to do in New Orleans.
Unlike traditional cemeteries, those in New Orleans are all above ground due to possible flooding.
Walking through a cemetery in New Orleans will provide some amazing photo opportunities and a real sense of this unique city. Not only will you be able to explore the history of New Orleans' residents, you'll explore the evolving architectural styles of this city and the many cultural influences it has had over the years.
End The Night with a Mississippi River Dinner Jazz Cruise
Set sail aboard the Steamboat Natchez to savor the romantic and breathtaking views of New Orleans from the Mississippi River.

Stroll along the deck of the boat while being serenaded by a live swing-style band. Take in the views and snap some photos before working your way inside for a buffet-style dinner prepared fresh each evening aboard the vessel.
You will always remember this one-of-a-kind dining experience, and it's the perfect way to end your epic first day in New Orleans. 
Day 2: Swamp Tour & a Night on Bourbon Street
Head out to Cafe Beignet for an excellent coffee and of course another beignet. Next, head back to your hotel where you'll catch your ride to today's adventure.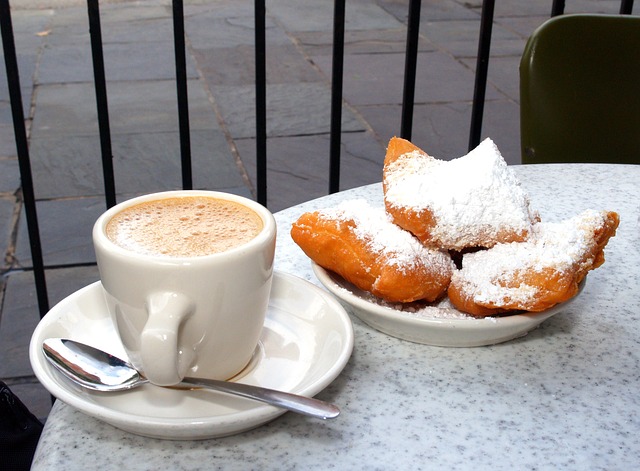 Say goodbye to the hustle and bustle of downtown New Orleans. Today you'll experience the swampy wildlife of the Louisiana countryside. 
Swamp Tour

Have you ever wanted to see an alligator up close and personal?
Even if you haven't, a swamp tour is one of the top attractions in all of New Orleans and should not be missed!
Glide through gator territory as a well-informed guide explains the area's history and wildlife.
Catch a glimpse of alligators in their natural habitats from the safety of your pontoon boat. Many of the swamp tour operators will provide transportation to and from the tour, which will allow you to save a few bucks for the drinks and snacks you'll enjoy as you explore… 
New Orleans Nightlife

After returning to your hotel, wash away the swamp smell and freshen up for a night out on the town!
New Orleans is best known for its nightlife. It offers tourists and residents alike a buffet of seemingly endless bars and restaurants.
Spend the evening exploring all that New Orleans night scene has to offer. 
Dinner at The Red Fish Grill
Located on Bourbon Street, this restaurant dominates the culinary scene in New Orleans. Here you'll enjoy iconic seafood entrees with a twist.
With a variety of local foods and drinks, this will be the perfect stop to end day 2. Fuel up for an exciting night out!
Drinks at the Carousel Bar
Inside of the Hotel Monteleone lays a not-so-hidden gem of New Orleans nightlife, the Carousel Bar.
Open since 1949, this carousel-themed bar will excite the inner-kid in all of us. Enjoy a signature cocktail in a rotating seat around the bar, just like a real carousel! 
Explore Bourbon Street
Bourbon Street is the heart of downtown New Orleans as this historic street is home to many of the iconic bars and nightclubs that this area is so well known for. It is noisy, crowded and the place to be as you explore the scenery amongst neon lights, pounding music and vibrant decorations. The atmosphere on Bourbon street is electric, and will make for some fun memories! 
Day 3: Oak Alley Plantation & Frenchman Street
Head to Cafe Amelie for your first meal of the day. Enjoy brunch in this courtyard restaurant situated in the French Quarter on Royal Street. Take your time enjoying the views and the people watching. When you're ready, return to your hotel to catch a ride to today's experience. 
Oak Alley Plantation Tour
Named for the famous driveway lined with impressive oak trees, Oak Alley Plantation was established in 1829. It is one of the most famous plantations in all of New Orleans.


Explore the grounds as you immerse yourself in the history of this part of America. You'll tour the family home, and learn about the sugar industry of the time. View the slave quarters as you learn about the stain on America's history: slavery in the south.
This plantation is both beautiful and historic. Visitors will walk away with a new sense of understanding for the plantation way of life. 
Spend the Evening on Frenchman Street
Live music seeps out of every building on Frenchman Street. Known to have the most music venues in all of New Orleans, this stretch of downtown offers visitors the opportunity to sit in on jazz, reggae, blues and so much more. Eat, drink, and dance the night away. As you stroll from one end of Frenchman to the other, you'll enjoy a musical treat at every turn.