Soak in the History and Grandeur of Italy's Capital City During This Epic 3 Day Tour of Rome

If it's your first time visiting The Eternal City, and you only have three days to spend touring Italy's capital, this 3 day Rome itinerary will help you make the most of your time.
While it's impossible to see everything in the city of Rome in just three days, with the right plan you can see many of the quintessential Roman landmarks and historic structures.
The trick is to plan your time well while leaving room for spontaneity (a key in every well-planned trip).
If you follow this 3 day Rome itinerary you'll visit the Roman Forum, the Colosseum, the Pantheon, many famous museums (including the ones in Vatican City), and much more.
At the end of your trip you'll leave Rome feeling you've gained a real sense of the history of this iconic Italian metropolis that was the beating heart of the Roman Empire.
Itinerary: 3 Days in Rome as a First Time Visitor
The historic city of Rome is a wonderful city to visit. Even when the city is filled with tourists during the summer months, you'll appreciate the architecture, culture, history, and cuisine of this Italian marvel. This 3-day Rome trip itinerary is the perfect starting point for planning your trip to Rome, especially if you have never visited this iconic European city before.
---
ItineraryFrog.com is reader supported. If you make a purchase after clicking a link, I may earn a commission at no additional cost to you.
Day 1 in Rome
There is no way that you will ever be able to look at all of Rome in just three days. There's just so much history, so many unique places, so much to take in, but we are going to try to put as much into this itinerary as possible. While we hope you can make it to every single one of these locations, it's okay if you don't. Instead, focus on the experience and if you have to miss one or two of these locations, don't let it get you down.
Alright, starting out, make sure that you get some coffee from a local bistro something to eat before heading out.
Visit The Roman Forum
Now that your bellies are full, it's time to go to the Roman Forum!
The Roman Forum, along with the Colosseum, was one of the most popular places in ancient Rome. It's a place where almost everything happened in ancient Rome, and today this inspiring site will truly give you a sense of the scale and history of Rome.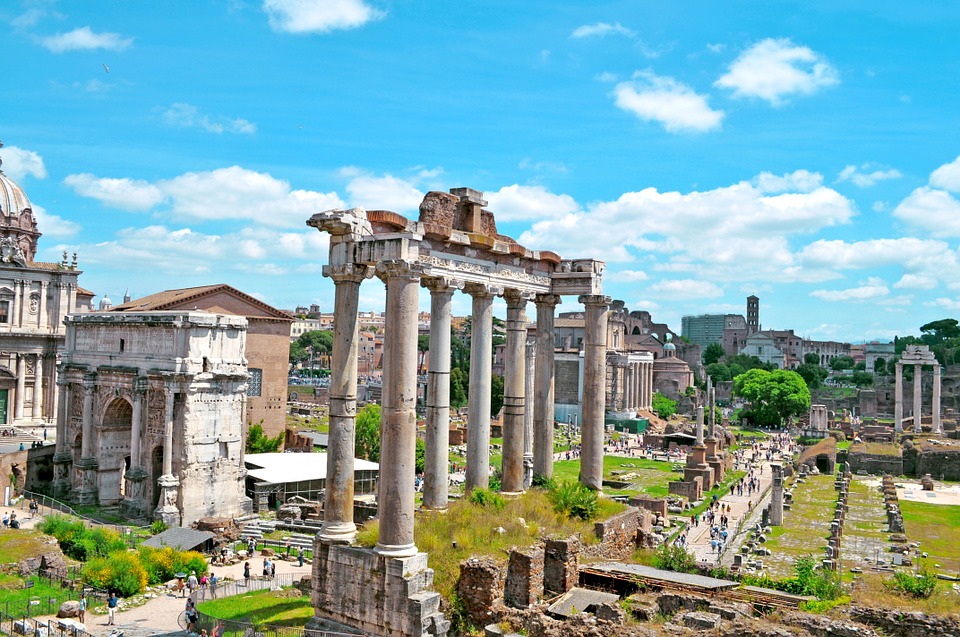 ​Browse the temples of Saturn, Venus, and Romulus, as well as other architectural triumphs such as the Arch of Titus and the arch of Septimus Severus.
Whatever you decide to explore during your visit to the Roman Forum, we suggest you make time to walk down the Via Sacra.
Tour the Colosseum in Rome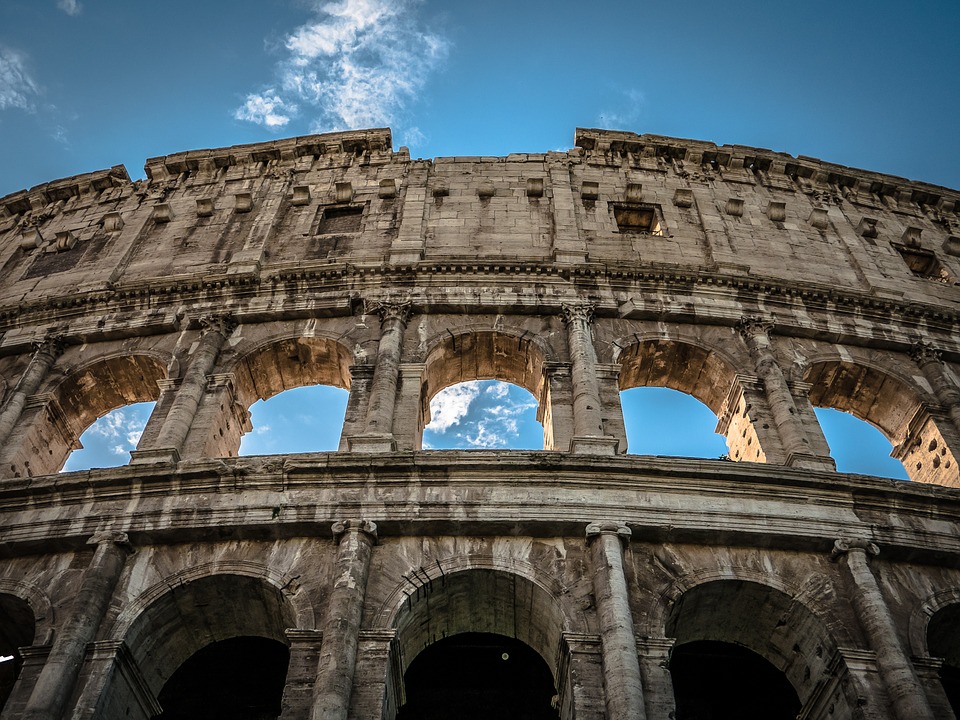 Now it's time to move on over to the Colosseum.
No trip to Rome is complete without a visit to this iconic historical landmark, which may help explain why more than 6 million people visit the Colosseum each year.
The Roman Colosseum is massive, measuring over 600 ft wide (2 football fields), over 500 ft long, and over 180 ft tall.
This historic structure once housed numerous Gladiator tournaments with more than 2,000 Gladiators having died on the sandy floor of the arena.
If you plan your trip around Good Friday, you can even see the Pope as he leads the Way of the Cross procession (though, the crowds might make it difficult to see much of anything else as it will take a long time to get there/get out.
Soak in Roman Culture at Musei Capitolini

After you finished at the Colosseum, it's time to head over to the Musei Capitolini.
At Rome's capitol museums, you can see all kinds of exhibitions and artistry including the Statue of Capitoline Venus, the Statue of Capitoline Gaul, the Bust of Medusa, and even the Bust of Commodus as Hercules.
Most likely, you'll want to take a guided tour of the museum so you see the most memorable pieces without falling behind schedule.
Of course if you're an art lover and this is the location you're most excited to see on Day 1, take your time and skip one or more of the other locations we suggest on this 3-day Rome itinerary schedule.
Lunch at The Piazza Navona
Next, you'll make your way to the Piazza Navona where you can see three of the most beautiful fountains designed under the papacy of Gregory XIII; they are the Fontana dei Quattro Fiumi, the Fontana del Moro, and the Fontana del Nettuno.

While you are here you'll have a light lunch. There are plenty of restaurants to choose from, so take your pick (the busiest one might be the best, so hop in line as soon as you arrive).

Enjoy your lunch while soaking in the sun in front of these gorgeous historic fountains and take a few moments to enjoy the fact that you're eating lunch in the heart of Rome!
An Afternoon of Art, Religion & Architecture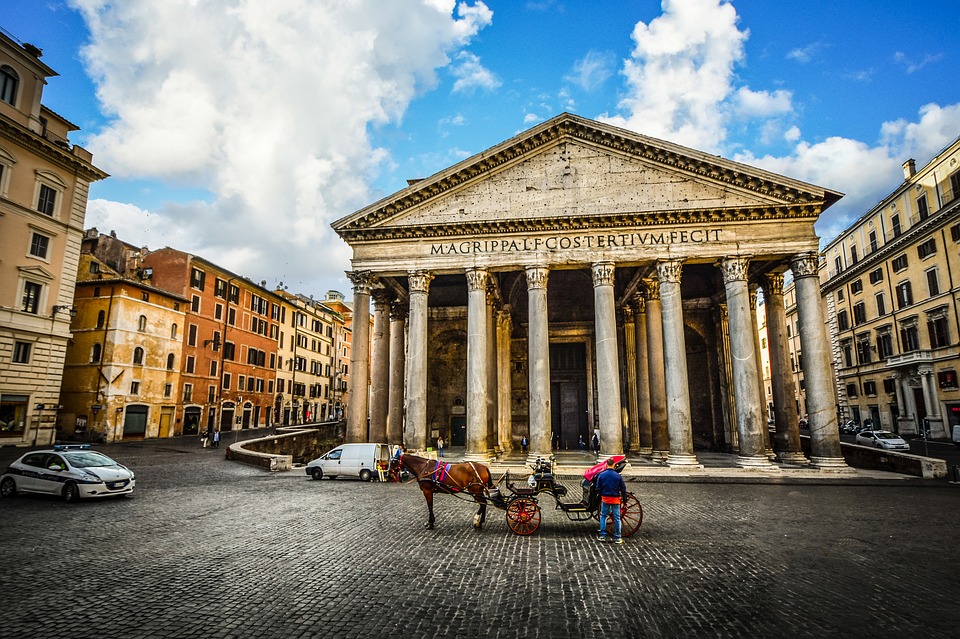 After you've eaten, it's time to get a little more religious and go visit the Church of St Louis of the French. Inside of the church are three naves and five chapels, all covered in beautiful craftsmanship, the likes of which you'll never see anywhere else. Marvel at the marble and decorative stones along with other historical art pieces.
After you had some time to look at the church, it's time to head over to the Pantheon of Agrippa (also known as the Roman Pantheon or the Pantheon).
The Pantheon is an architectural masterpiece, with a diameter that matches its height exactly. Its primary source of light is an Oculus that is awe-inspiring (pictured).

If you still have time and energy, finish out the first day in Rome with a trip to Largo di Torre Argentina which used to house four separate temples and Pompey's Theater; now it is more of a cat sanctuary – making it a fun place to visit, especially if you love cats.
Plan ahead and make dinner reservations near your hotel, so after your first full meal in Rome (you've earned that bowl of pasta!) you can head back to the hotel to crash after a whirlwind first day.
Rome Itinerary: Day 2
During your second full day in Rome you've got a lot planned. We recommend breaking the day into 4 equal units of time, which gives you about 90 minutes to explore each point of interest and plenty of time to travel stress-free between locations (and enjoy some great food along the way).
After Breakfast, head to the Museo Nazionale di Castel Sant'Angelo
Starting out we're going to land at the Museo Nazionale di Castel Sant'Angelo which is divided into four main sections.

Here, you can see the history of Castel Sant'Angelo through prints and reconstructed monuments. We like this as a starting point for Day 2 because it gives you the freedom to sleep in and enjoy a leisurely breakfast before visiting the Museum, or to rise early and spend extra time exploring this fascinating location.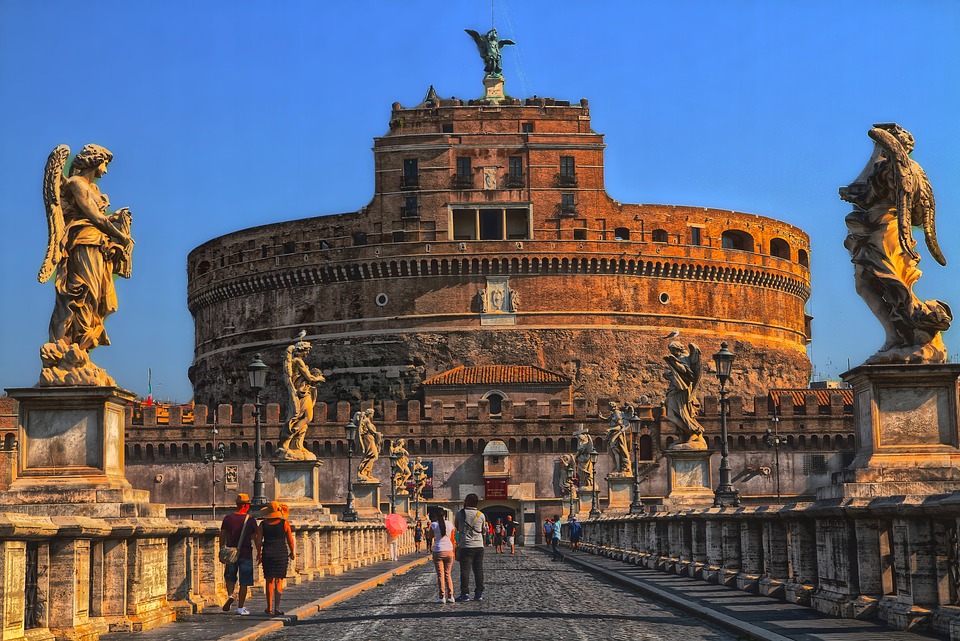 It's important to remember that every traveler will want to tour Rome in a different way, and this 3 day Rome itinerary is designed so that you can make it your own. Feel free to skip any site, to spend less time at a location that isn't as interesting as you hoped, or to linger if you fall in love with a particular monument or point of interest.
No Trip to Rome is Complete Without Visiting Vatican City
Next, it's time to explore Vatican City where we're going to check out the Vatican Museums. Here, you'll get a chance to see the different art pieces that have been collected by each of the Popes over the course of their papacies.

There are more than 70,000 different pieces to look at while you are here. You may not have time to get to everything, and we recommend being OK with that.
With that said, if you find yourself particularly inspired or moved by this location, feel free to take a break for lunch and return to the Museum before moving on. We won't blame you at all – it's why we made The Vatican the centerpiece of Day 2. You may want to spend the entire day here.
Remain in The Vatican to Tour St. Peter's Basilica

​After you take it in all that art, it's time to go to St Peter's Basilica, which is considered to be one of the holiest Catholic shrines.
It was built on top of the tomb of Saint Peter.
​The original Basilica was knocked down and took more than 100 years to completely rebuild.
While here you'll get a chance to see the top of Michelangelo's Dome While also getting a chance to visit the Vatican Grottoes which is an underground graveyard we're 91 popes have been buried.
The picture below gives a sense of the grandeur and beauty of this holy structure within the Vatican.

Whether you're religious or not it's a truly magnificent destination and deserves a visit during your 3 day trip to Rome.
Visit the Historic Auditorium Parco Della Musica

And finishing out the day, you'll get a chance to visit the Auditorium Parco Della Musica.
While this structure may feel at odds with the history of Vatican City, we like the idea of visiting landmarks from Historic Rome alongside structures that accommodate the Roman public of today's Italy.
This Auditorium is an important part of Rome and draws thousands of people to Roma Summer Fest and other concert events each year.
​This structure is a testament to the architecture and design of Rome, built by Renzo Piano and inaugurated in 2002.
​If your budget and schedule allows, consider capping off your second day by taking in a show here.
Day 3 in Rome, Italy
Your final day in the Eternal City is a tour of royalty and history, ending with a dinner fit for an emperor in one of Rome's most famous restaurants, the Mater Terrae.
If you have a lot of luggage, consider checking out of your hotel right after breakfast and taking a taxi to the airport where you can rent a locker for the day. This will allow you to travel unencumbered throughout Day 3, and when you arrive at the airport your luggage will be ready and waiting for you.
After an Early Breakfast, Tour Circus Maximus
On the final morning of your trip to Rome, you'll start your day with a visit to the Circus Maximus.

This was the first and largest stadium in Rome, hosting many events primarily consisting of Roman Chariot-Racing.
It is so big, it could literally hold more than 150,000 people at one time.
​It's a grand and awe-inspiring way to begin your final day in this historic city, and standing in the middle of Circus Maximus you'll look around and imagine the venue filled with frantically cheering Romans while frothy horses drew fierce chariot drivers around the track.
Catch Your Breath in the Parco Regionale dell'Appia Antica
​After you had some time to check out the stadium, it's time to relax at one of the most visited parks in all of Rome: the Parco Regionale dell'Appia Antica.

It's a glorious park with tons of natural scenery to look at, along with buildings that have withstood the test of time.

We recommend taking a nice walk here (it's always nice to get plenty of exercise before a long flight home), and if you had a light breakfast you can also plan to enjoy a picnic on the grass to reflect on what you've seen and prepare for your final afternoon in Rome.
Villa of Emperors, Pyramids of Rome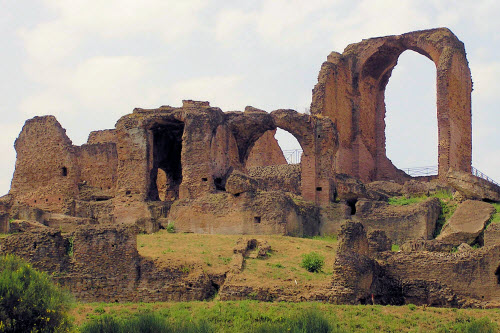 Once you finish your relaxing picnic lunch it's time to head over to the Villa dei Quintili e Santa Maria Nova.
Initially, this famous villa belonged to two brothers from the family of the Quintili. But, Emperor Commodus had them put to death in order to take their properties. After that, the villa was home to many Emperors and eventually became part of the imperial estate.
Next, it's time to visit the pyramids … no not in Egypt, but in Rome!
Enjoy a quick visit to the Piramide Cestia and you'll be rewarded with some amazing pictures that will be the envy of friends and family back home. This is another beautiful area that you just cannot miss out on. It's different from anything else in Rome, which makes it a great place to visit if you're just in town for a few days.
Finish Your 3 Day Rome Itinerary with a Dinner to Remember
On your final evening in Rome you're in for a treat. If your budget allows, indulge your taste buds for a final taste of quintessential Rome.
We recommend making reservations for an early dinner at the most sought-after restaurant in all of Rome: the Mater Terrae. Doing so will help you avoid the big crowds that will arrive later in the evening, and will give you plenty of time to make your evening flight.
Mater Terrae is one of the most reviewed, most revered, most talked about restaurants in all of Rome. Here, you'll get a taste of all the local cuisines from the surrounding areas. No matter what you like, there's a dish you'll never forget, and enjoying a big meal before you hop on your return flight will help you sleep on the plane.